Read What Our Patients Are Saying
Client Reviews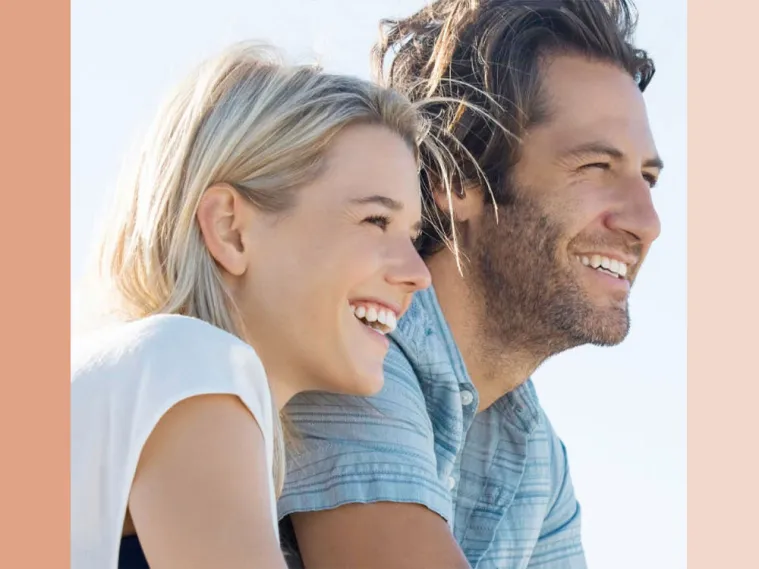 Requesting an appointment online was easy. The scheduling staff was thorough with verifying my insurance and out-of-pocket costs. I knew what to expect at check in. Completing the paperwork online was a breeze. I love their text communication because they reply quickly. The front desk staff were warm and friendly. Cait was awesome at gathering information and communicating the next steps. Roxanne (PA) was sincere and knowledgeable. Her demeanor was professional and welcoming. She explained my procedure with confidence. I'm happy I chose SOCAH for my dermatological care.
Kimberly V.
I had a great experience at SOCAH. They always are timely. The staff is great and Dr. Hill is awesome as well. I have been suffering from hair thinning and I'm excited to start on a regime to get my hair back to normal. Dr. Hill thoroughly explained my diagnosis and I really appreciate that. They've added a salon which I'm excited to try. I definitely recommend SOCAH!
Derek H.
I left Dr. Hill's office today and shed some happy tears to finally have positive results from my treatment of Lichen Planoparis which is a rare type of hair loss. It is hard being a women with hair loss and I was afraid I'd be in a wig for my Daughters wedding this spring. With the treatment from The SOCAH center I've seen my hair begin to come back. Thank you so much!
Shan M.
This was my first visit at SOCAHC and I absolutely loved it. Everyone from the front office staff to the scribe/MA were so kind and really tried to make you as comfortable as possible. My visit was with the new PA, Roxanne Edwards. She was fantastic! She really took the time to listen to my concerns, get to the root of my acne issues, and address all the questions I had. Super excited to begin the acne regimen she prescribed 🙂
Tiffany P.
I had a great experience with my first meeting with Dr. Hill. Given that i have a long history with skin problems, I was very impressed and pleased with the recommendations and approach to getting me better and helping meeting my health goals. As a woman of color with specific skin challenges due to my hue, i felt that Dr. Hill and her team "really understand my challenges" and offered the appropriate guidance accordingly
April B.
I sought out SOCAH for help removing a chunky ear keloid left over from a cartilage piercing gone wrong, and have been so happy with the process and result! The Appt was easy to schedule, with one consult, one removal, and 2 follow ups (flat fees for all but the removal). The actual removal took all of 10 minutes, and I couldn't believe I waited so long to have it removed! They were very gentle but also expedient during the procedure. Healing was a bit slow, but mine required a fair amount of grafting back on to seal up. SOCAH was upfront on cost, and it was actually much more reasonable than I thought it would be. They also prescribed a hair loss topical that has worked quite well to boot. See them for all your derm needs!
Randi W.
I first started seeing Dr. Hill 2 years ago after a major surgery where I lost lots of hair afterwards. I was so self conscious and stressed during this time, and Dr. Hill was one of the first doctors who truly listened to my concerns without just jumping to conclusions. She helped me throughout that journey and I still see her now for skin concerns. She is extremely down to earth and friendly; I will not see any other derm!
Priya D.
The employees at SOCAH are superb! They are very courteous and extremely helpful. Dr. Hill is an excellent dermatologist. She is extremely patient and is very thorough with her analysis. I had bad alopecia and she was able to help me regrow my hair. Her suggestions for products for my skin have left me with glowing, bright, clear, and plump youthful skin. I would highly recommend her practice as one of very high excellence! You will not be disappointed!
Giselle T.
First time experience was beyond my expectations. The staff was super friendly and the office had such a welcoming vibe. You could feel it as soon as you walk through the door. Dr. Hill was so kind and patience. Answering all of my questions regarding my issue with hair loss. She was able to do a biopsy in the same day and assured me that we would get to the bottom of my issue. I left feeling very hopeful. Definitely happy I found her and I feel like I'm in excellent hands with Dr. Hill.
Mika M.
Dr. Hill is an AMAZING doctor who's been seeing me for a while now. Everyone in the practice is super nice and really helpful. Dr. Hill always listens to me and never makes me feel rushed at all. She's really sweet and she really cares about her patients. I've seen her both virtually and in person and both her and her team have always exceeded my expectations.
Laura M.