Serving Tucker, Decatur, Chamblee, & Brookhaven, GA
Medical Hair Loss in Atlanta, GA
What causes hair loss in women?
Hair loss in women is extremely common. Aside from hereditary and hormonal influences, women are prone to developing certain inflammatory scalp conditions along the crown, sides and frontal scalp that can cause hair loss and affect regrowth.
Dr. Hill has worked alongside top medical hair loss specialists in the country and continues to produce research about hair loss treatment. She monitors her patients carefully throughout any treatment program she recommends, observes your progress, and keeps tangible data about your specific treatment course.
For both male and female patients, she does a comprehensive workup that includes consideration of lifestyle stressors, thyroid irregularities, medications, family history, immune conditions, and nutrition. Dr. Hill can also work with your stylist to create a regimen that allows you to continue using relaxers and other styling products but keeps your scalp and hair healthy.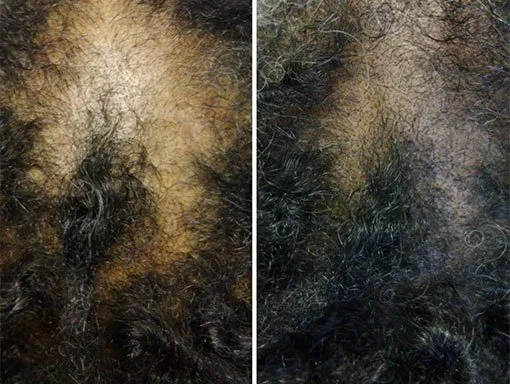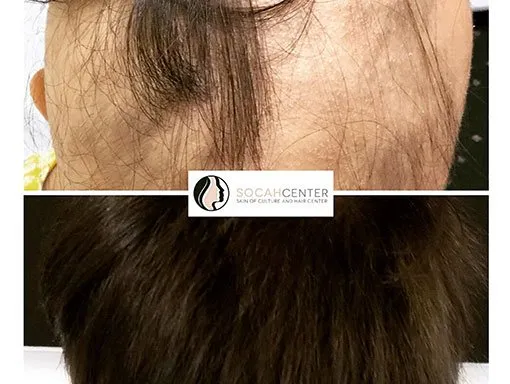 What causes hair loss in men?
Men experience hair loss for different reasons. Hormonal imbalance, specifically of dihydrotestosterone (DHT), can play a major role in male pattern baldness, which can occur as early as high school. Aside from genetics, men can also develop inflammatory conditions that cause hair loss that may affect the scalp, eyebrows, beard area, eyelashes, and body.
Dr. Hill understands that getting straight answers about hair loss treatments for men can be almost as frustrating as losing your hair. She will educate you on the nature of your hair condition and continue to monitor your treatment progress with sophisticated technology.
Do you treat children?
Children as young as 5 years can experience hair loss for a wide variety of reasons. Dr. Hill has extensive training and experience treating children. Her first step is to diagnose the underlying issue. She'll then develop a treatment regimen and closely monitors your child's progress. Dr. Hill also uses specific techniques to assess her pediatric patients for activity that may be leading to hair loss.
What are some of the treatments you use for hair loss?
Medical treatments for male and female hair loss include:
Finasteride
Minoxidil
Spironolactone
Oral birth control
Compounded creams and solutions
Cortisone injections
Cortisone solutions and creams
Oral anti-inflammatory medications
Non surgical medical treatments:
Surgical medical treatments: